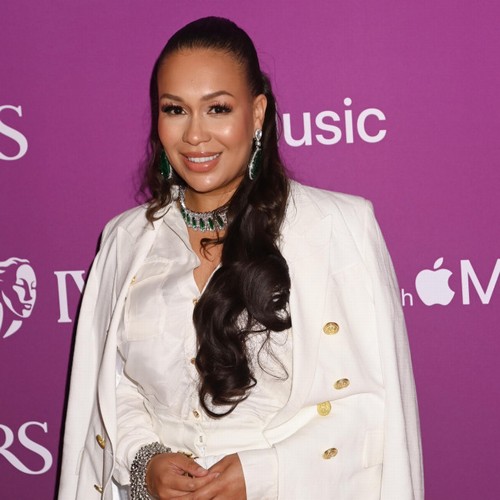 Rebecca Ferguson has promised to give a "powerful performance" at Eurovision in honour of Ukraine.
The 36-year-old singer – who shot to fame when she became runner-up on the seventh series of 'The X Factor' behind winner Matt Cardle and has since released a string of hit albums – is representing her hometown of Liverpool during the semi-final of Eurovision on Friday as the Northern city takes on hosting duties for last year's winners Ukraine amid their ongoing war and has teamed up with 2010 Ukrainian representative Alyosha for a performance she hopes will bring about "unity and love" to the international competition.
Speaking on ITV's 'Good Morning Britain', she said: "So I'll be performing with Alyosha who is a Ukrainian singer. She performed at Eurovision in 2010, it will be a really powerful performance, and it will be really reflective of what's going on now, what's happening with the women in Ukraine having to leave their husbands. The whole performance is a story really, it's really powerful, and me and Alyosha are really excited. We had a good chat yesterday and we talked about out performance we said that first of all Liverpool is really proud that we're going to host it but we want the message of it to just to be about love and unity, which is what Eurovision is about and that's what we're going to be portraying ."
The 'Nothing's Real But Love' songstress went on to describe the atomosophere in Liverpool as "amazing" ahead of the contest on Saturday (13.05.23) and thanked her hometown for all the support they have given her over the course of her career.
She added: "The atmosphere has been amazing. I had a little wander round yesterday to see friends and the city is buzzing. I think the Liverpool council have done an amazing job and everyone is just really keen to show off the city and really do Eurovision for Ukraine."
"Liverpool has been so supportive of me, without them I wouldn't be where I am so I am really proud to be representing them and to be part of it."
Read The Full Story Here: Source