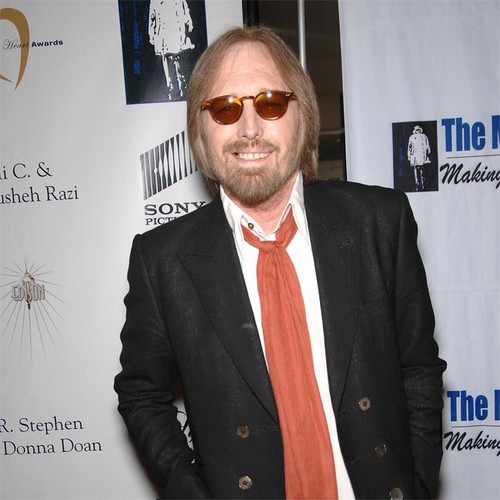 Tom Petty has been posthumously honoured with a Doctor of Music degree from the University of Florida.
The late music legend's brother, Bruce Petty, will collect the degree on behalf of his late sibling – who died in 2017 aged 66 – at a ceremony at the college in Gainsville, Florida, their home city, on Thursday (04.05.23).
He said: "I don't think anyone in our family, including him, thought that he would be linked with the University of Florida this way.
"It's such a powerful thing, it was his life-long dream, and I know he would just be over-the-top, crazy happy about it."
Kevin Orr, the university's School of Music director, said the institution is "privileged to honour Tom Petty with an honorary doctorate degree in Music, celebrating not only his extraordinary achievements as an artist, but the ways in which his music has and continues to unite us as a community."
On top of that, the rock star's estate has launched The Tom Petty Endowment for Guitars and Innovation for students on the Guitar and Music Business and Entrepreneurship course at the university and helped to kick-start the fund with a donation of $100,000.
The 'I Won't Back Down' hitmaker died from an accidental overdose six years ago on October 2.
Just recently, former Tom Petty and the Heartbreakers' member Mike Campbell admitted he was still grieving for Petty.
The 73-year-old guitarist – who co-wrote many of the band's hits with Petty, including 'Refugee', 'Here Comes My Girl', 'You Got Lucky', and 'Runnin' Down a Dream'- is "still processing" the passing of the legend and it was "bittersweet" for him to hear the songs on the band's 'Live at the Fillmore 1997' compilation when he was preparing it for release last year.
Asked if it's "bittersweet", he told Guitar Player magazine: "Of course it is, 'cause Tom's gone and that's kind of a hard thing for me to deal with, to sit there and listen to stuff and hear his voice. It touches on some grief that I'm still processing. But I'm a big boy.
I can deal with it. There's a lot of material and it's important, I think, because some of the young people have maybe never heard the old catalogue, so when they're re-issued there's a chance for that stuff to be re-experienced."
Campbell also revealed there are a handful of tracks that have never been released in the archive – but not enough for an album.
He said: "No. There's a few extra tracks here and there. A lot of them have already come out. But, no, there's no mystical album that's sitting on the floor. There's the live stuff, like I mentioned before. Those are the main things that have never been heard."
Read The Full Story Here: Source