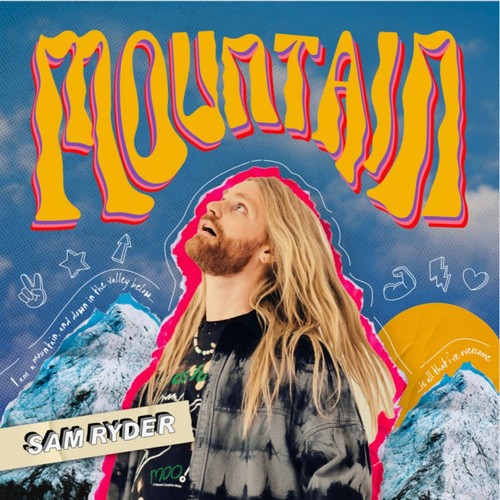 Sam Ryder has released his new single 'Mountain'.
The 2022 UK Eurovision runner-up – who came close to victory at last year's song contest with mega-hit 'Spaceman', losing out to Ukraine's Kalush Orchestra and their inspiring track 'Stefania' – will be performing his brand-new song at the Eurovision Final on Saturday night (13.05.23).
The track has already become a fan-favourite at his recent gigs.
Sam said of the song: "'Mountain' it's about perseverance, conquering and overcoming what life throws your way."
Meanwhile, Sam is set to support Pink at American Express presents BST Hyde Park.
Sam Thompkins, GAYLE, Maddie Zahm, Mae Stephens, and Will Linley will join the 'Never Gonna Not Dance Again' hitmaker and pop legend Gwen Stefani at the London park on Saturday, June 24.
And for night two, on Sunday, June 25, US mega-star Tinashe, Lyra, Valencia Grace, Nell Mescal, Beren Olivia, and Maddie Zahm, will play.
More names are still to be announced.
Lana Del Rey was recently revealed as the final headliner of the annual summer concert series on July 9.
The show gives UK fans of the US star another chance to catch the pop star live after her headline set on Glastonbury's Other Stage in June.
Other artists headlining BST this year include Guns N' Roses (June 30), Take That (July 1), BLACKPINK (July 2), Billy Joel (July 7) and Bruce Springsteen and the E Street Band (July 6 and 8).
The summertime event was launched by The Rolling Stones in 2013 when they recreated their 1969 gig.
Since then, the likes of Carole King, Celine Dion, Stevie Wonder, Barbra Streisand, Adele, The Rolling Stones, Taylor Swift, Robbie Williams, Black Sabbath, Take That, Kylie Minogue, The Who, Blur, Kendrick Lamar, The Strokes, have headlined.
For more information and tickets, head to www.bst-hydepark.com.
Read The Full Story Here: Source