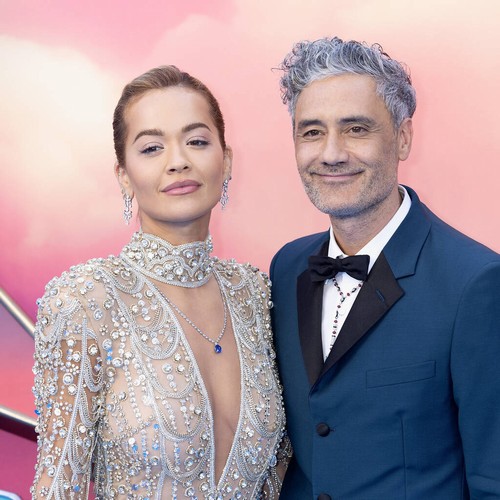 Rita Ora and Taika Waititi planned their intimate wedding in just "two or three days".
In an interview with Glamour, the 32-year-old singer revealed that she had no interest in a massive wedding so they planned their secret ceremony in only "two or three days".
"Some women like to feel that real special attention that day. And everyone's different. And for me – I think with my job, it is all… it's very attention driven – I wanted to keep it private because my life and my career aren't," she explained.
The couple first sparked romance rumours in April 2021 and reportedly got married in summer 2022, although Rita didn't confirm the news until January.
Yet, the star divulged more details to the outlet, revealing that they got the ceremony organised quickly so Taika's children from his previous marriage could be present.
"I really wanted them to be a part of it. It was either then or we had to wait for ages. I didn't want to do it without my stepkids there. So, we just figured it out and we did it. And it was perfect," she gushed. "My sister was there, which was amazing for me. And he had his girls there, which was amazing for him. It was a dream. My parents were on Zoom."
The artist, who wore an "incredible" Tom Ford gown, admitted that she and the filmmaker were so committed to keeping their wedding secret that they didn't even tell their friends.
They hope to throw a big party to celebrate their nuptials "maybe sometime this year", however, Rita noted, "We haven't even thought about it. But by the time we throw it, it'll be old news. My friends won't care anymore."
Read The Full Story Here: Source