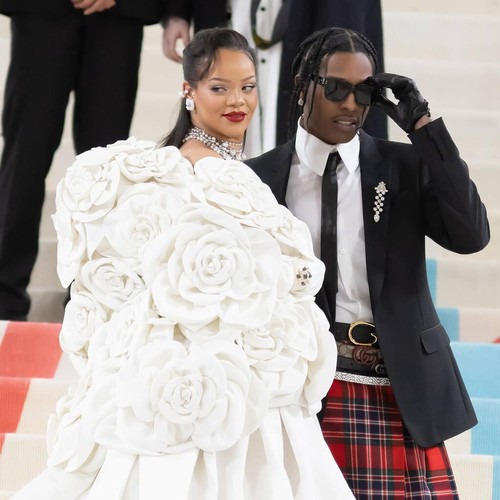 Rihanna and A$AP Rocky have named their first child RZA.
The Umbrella singer and rapper welcomed their first child, a son, in May 2022 and have kept his name under wraps ever since.
However, in a copy of the birth certificate obtained by the Daily Mail, it was revealed that their little one is called RZA Athelston Mayers.
It is believed that the couple was inspired by the producer and rapper RZA (pronounced Rizza), the leader of the Wu-Tang Clan, although RZA's real name is Robert Diggs.
The infant also shares the same middle name as his father, whose legal birth name is Rakim Athelston Mayers.
The birth certificate revealed that the baby was born on 13 May 2022 at the Cedars-Sinai Medical Center in Los Angeles, meaning he will turn one over the weekend.
Rihanna, 35, and Rocky, 34, are already expanding their family. She announced she was pregnant with their second child at the Super Bowl Halftime Show in February.
Speaking to Entertainment Tonight at the Met Gala earlier this month, the music superstar shared that her second pregnancy was "so different" to the first.
"Just everything! No cravings, tonnes of nausea, everything's different," she added. "I'm enjoying it! I feel good…I feel energetic."
Read The Full Story Here: Source