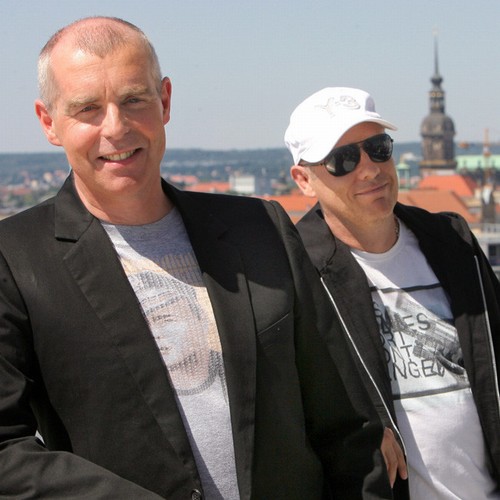 Pet Shop Boys have compared themselves to The Weeknd.
The 80s synth-pop duo – comprising Neil Tennant and Chris Lowe – love how the 'Blinding Lights' hitmaker releases "amazing pop records" but there is an air of mystery to the man behind the stage name, Abel Tesfaye.
Chris told Classic Pop magazine: "I don't even know what he looks like. All I know about him is he can't spell."
Neil interjected: "That's a great example. The life is very much part of the younger generation, to the extent that their life is very much part of pop music nowadays. But I don't know what The Weeknd looks like either, and that's because he doesn't want you to know. He makes amazing pop records, so I think we could have been like him."
Speaking about the Queen of Pop Madonna, Neil added: "And then of course, there's Madonna. You think you know her, but she's still got that classic 80s distance.
"She's embraced Instagram, but only to create new imagery of herself. It's always: 'This is my new look.' Madonna's new look can be showing her bum to the camera, but it's never revealing anything about the inner Madonna."
Chris explained how he doesn't get noticed on the street if he's not wearing a cap and sunglasses which he wears to become a Pet Shop Boy.
Interestingly, The Weeknd – whose music career started in 2009 when he anonymously uploaded his unique style of R'n'B to YouTube – recently explained how he wanted to be judged for his music and not his looks.
The 33-year-old megastar told Interview magazine: "I wanted to be very calculated about how I wanted people to see me or hear my music. The initial reason I did that was I didn't think I was marketable when I was younger, especially for R'n'B. I didn't think I had the right look.
"The R'n'B look was very sexual back in the day. Obviously, there were a lot of singers that didn't have the conventional R'n'B look, but for me, it was more of a personal thing. I liked getting an unbiased reaction from my music. People got to just judge me for the art, for the music I was putting out."
Read The Full Story Here: Source