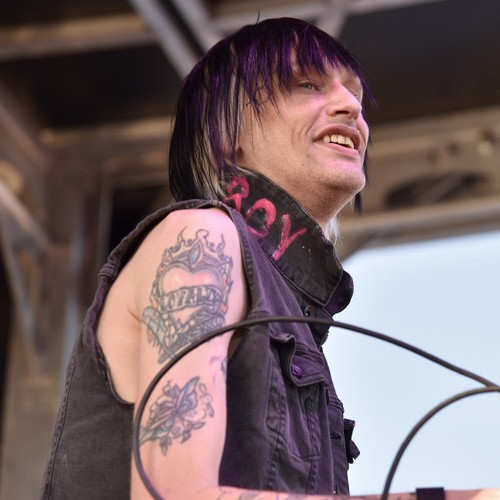 Original A Skylit Drive frontman Jordan Blake has died aged 36.
The American post-hardcore band confirmed the screamo vocalist passed away on Tuesday (02.05.23).
In a social media statement, they said: "We are overwhelmed with grief to inform you of the loss of Jordan early this morning. Jordan was a trail blazer in the emo/post hardcore music scene with undeniable passion who loved his fans like family. When he had a story to tell, you could read it in his lyrics, hear it in his voice, see it his movements and feel it in your depths. We will forever reflect fondly on the memories and music we shared. We love you Jordan, we'll see you down the road brother. "Always in our Hearts"."
They concluded: "We want to respect Jordan's family's wishes for privacy and space to grieve so we will not be commenting anything else until further notice. Thank you all for reaching out and for your kind words. His legacy will live on through all of you."
A cause of death is not known at this time.
Just a few weeks before his death, on April 25, Jordan revealed he was "no longer homeless" after falling on hard times.
He tweeted: "Over the past two weeks Lots of unexpected things have happened in my life and for as long as I can remember its all pretty positive occurrences . I'm no longer homeless but more importantly i've been able to majorly upgrade my studio due to a surge of studio work . #blessed (sic)"
And earlier this, Jordan – who had battled with his mental health – tweeted that he had let himself go from the ICU "against doctors orders" after two months in hospital.
He claimed doctors had found bacteria in his blood again as they did back in 2007.
Jordan was frontman from 2005 until 2007, however, he reunited with his bandmates last year to mark the 15th anniversary of their debut EP 'She Watched The Sky'.
Jordan was replaced by Michael Jagmin from 2008 until 2017.
Previous lead vocalists also include Jonny Craig and Craig Mabbitt.
Read The Full Story Here: Source