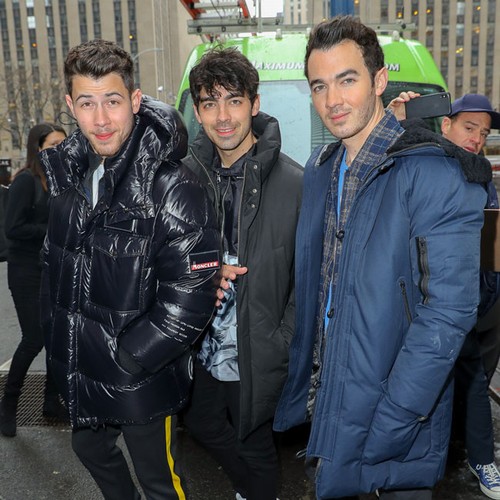 Nick Jonas admits it "can be a little strange" singing about sex with his brothers.
The Jonas Brothers – also comprising Kevin, 35, and Joe Jonas, 33 – reference romps on their upcoming LP, 'The Album'.
On the steamy track 'Summer In the Hamptons', the siblings sing: "Sex with you is like…"
Kevin began in their interview with Bustle: "It's just natural to speak about your life and where you're at. Like, that's my wife and partner in crime of 13 years, you know?"
Nick, 30, then admitted: "We're always conscious that we're three brothers singing on stage together.
"So when we speak about sex specifically, it's gotta be kind of a nuanced thing, otherwise it can be a little strange."
'Fanny (Be Tender with My Love)' group the Bee Gees were a huge inspiration for the album.
Kevin told Variety: "They were a huge influence in our lives, growing up and listening to them with our father. And obviously, as we grew up being three brothers in a band, we definitely understood similarities."
Asked what their favourite song on the record is, Nick – whose daughter Malti was born prematurely via surrogate last January – said: "I'm torn between 'Little Bird,' which is a song about parenthood that will affect people in different ways, and 'Waffle House.' It was a last-minute addition. At first, it was a bit of a head scratcher, but the more I listened to it, the more I loved it. I think it really encapsulates a moment in time for us. Musically it taps into some of my favourites: Doobie Brothers and Bee Gees, and others from that era. It's a really, really, fun song. We can't wait to play it live."
'The Album' – the follow-up to 2019's 'Happiness Begins' – is set for release on Friday (12.05.23).
Read The Full Story Here: Source