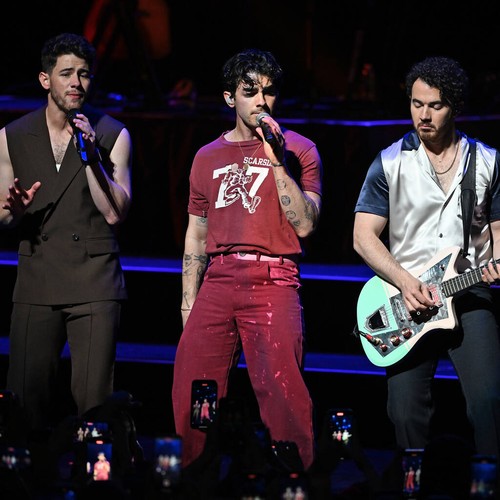 Nick Jonas has admitted it can be "a little strange" singing songs about sex alongside his brothers.
In a recent interview for Bustle, the singer reflected on how the Jonas Brothers' music has developed and changed over the years.
Specifically, Nick noted that he and his siblings, Kevin Jonas and Joe Jonas – who infamously wore purity rings and penned tracks about young love – are now married men who write songs about more mature topics.
"We're always conscious that we're three brothers singing on stage together," he said. "So, when we speak about sex specifically, it's gotta be kind of a nuanced thing. Otherwise, it can be a little strange."
In response, Joe added: "Obviously, we're not duetting those songs. Very individual singing in that."
Meanwhile, Kevin insisted it felt "natural" to draw inspiration from his personal life.
"It's just natural to speak about your life and where you're at. Like, that's my wife (Danielle Jonas) and partner in crime of 13 years, you know?" he mused.
Read The Full Story Here: Source