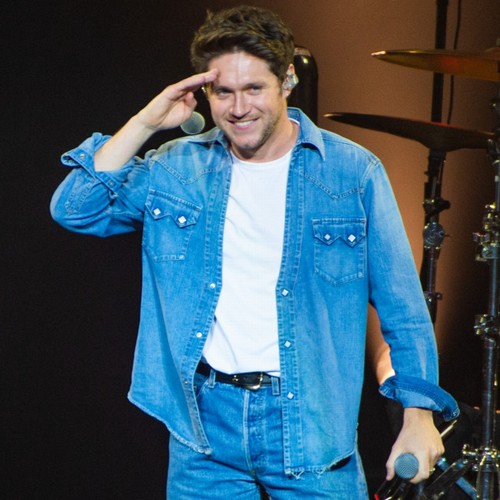 Niall Horan would want his doppelganger pal Allen Leech or Hollywood heartthrob Leonard DiCaprio to play him in a One Direction biopic.
If there is ever a movie about the popular boy band – which was also comprised of Harry Styles, 29, Louis Tomlinson, 31, Liam Payne, 29, and formerly, Zayn Malik, 30 – the 29-year-old singer would like fellow Irishman Allen, 41, who he is often compared to, or the 48-year-old 'Titanic' star to portray him.
Speaking to ET Canada, Niall said: "Currently, it would be Allen Leech from 'Downton Abbey'.
"I met him in a coffee shop in LA one time and we were just doing the whole, 'We look like each other.'
"Him or [Leonardo] DiCaprio. One of them."
It comes after Allen tipped Niall to play a young Tom Branson – his role in the period drama – if there is ever a spin-off of 'Downton Abbey'.
Speaking to movies.ie, he said: "A spin-off, or we go back in time, and Niall Horan could play young Branson; everyone keeps saying we look alike."
In a 2013 appearance on 'Watch What Happens Live', Allen was asked about being compared to the 'Heaven' singer and quipped: "He's my son."
He jokingly continued: "I had him really young. I had the choice to give him to the circus or a boy band, I chose a boy band. He's done much better there because his backflips are terrible."
Meanwhile, Niall previously said he would only want to be part of a One Direction reunion if everyone was "completely" up for it.
The 'Slow Hands' singer admitted he has no idea when the 'What Makes You Beautiful' hitmakers will have the chance to be in the same room to discuss getting the band back together because they are all so committed to their solo ventures.
Speaking on a 2021 episode of ITV's 'The Jonathan Ross Show', he said of a possible reunion: "I don't know … no-one really talks about it. Still talk to them all the time. There's a couple of little babies from them lads. Everyone's having their own success on their own. I'm enjoying what I'm doing.
"Of course, if everyone wanted to do it, I'd be down for it … you kind of need to all get in the same room and have the chat, but I don't know when that would be."
Read The Full Story Here: Source