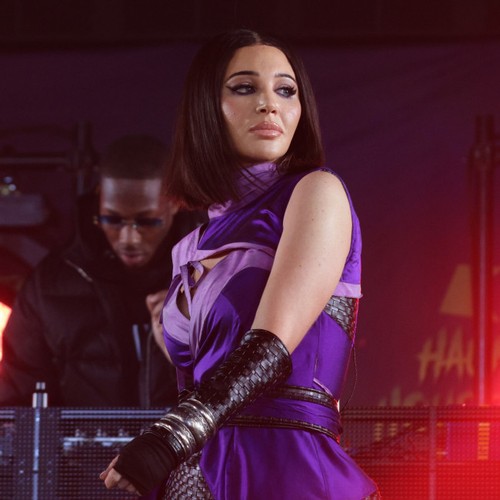 N-Dubz star Tulisa has a separate tour bus to her party animal bandmates Dappy and Fazer.
The 34-year-old singer – whose full name is Tulisa Contostavlos – has put her partying ways behind her and prefers to start her day with a clear head, unlike her cousin and bandmate.
Tulisa is quoted by the Daily Star newspaper's Wired column as saying: "In the mornings, because I'd be waking up ready to go to the gym, they'd still be going."
N-Dubz have a number of shows across the UK this summer.
Last month, the trio released their latest single, 'February', their first since signing a new global deal with EMI Records.
In 2022, the three-piece reunited and went on a massive sold-out arena tour – one of the biggest music tours of the year – playing four nights at London's O2 Arena.
The band also played to more than 250,000 fans in 27 sold-out arenas across Britain.
N-Dubz dominated the UK charts with their first two albums, 'Uncle B' and 'Against all Odds', with both going platinum.
The trio's third album, 'Love.Live.Life' from 2010 charted at number seven and became their third successive platinum-selling album, but the group then took an 11-year hiatus to pursue solo careers before announcing their reunion in May 2022, marked by the release of single 'Charmer' and a sold-out UK arena tour in November and December.
Read The Full Story Here: Source