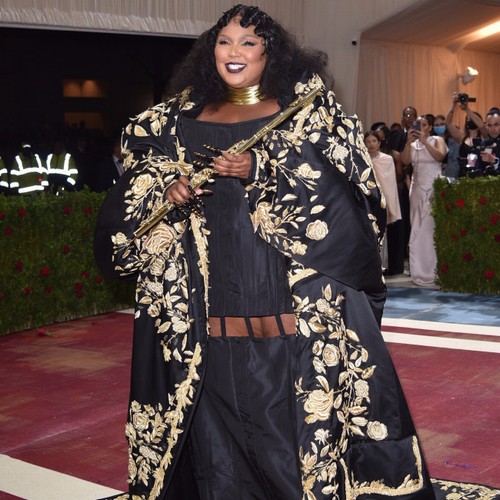 Lizzo has cancelled a show in Montreal, Canada after falling sick with the flu.
The 35-year-old pop star had been due to perform at the city's Montreal Bell Centre on Thursday night (04.05.23) but she scrapped the concert at the last minute on the advice of doctors after she found herself battling a fever, sore throat and a headache.
She apologised to fans in a video posted on Instagram, saying: "I had a sore throat last night and a headache, and I went to bed. And I woke up this morning and it was worse, and my body is weak and I have chills, and my head hurts. Normally, if it's just a cold, I would shower, I would eat, take some medicine[and] it gets better. But this is getting worse. I think it's the flu and I have to make the unfortunate decision to cancel today. I want to find a date to reschedule, but I just can't perform tonight. This is the second time I've had to cancel due to health in my entire career. I will make it up to you Montreal. I'm so sorry."
The show was called off just an hour before it had been due to start, with a statement which explained: "As per doctor's orders, Lizzo is unable to perform tonight at the Bell Centre. More details will be announced soon for the new date."
The cancelled show comes after a busy week for the 'Juice' star, who performed at the New Orleans Jazz and Heritage Festival last Friday (28.04.23) and then attended the Met Gala in New York on Monday (03.05.23).
Lizzo's next concert is scheduled for Saturday night (06.05.23) at the XL Center in Hartford, Connecticut.
Read The Full Story Here: Source