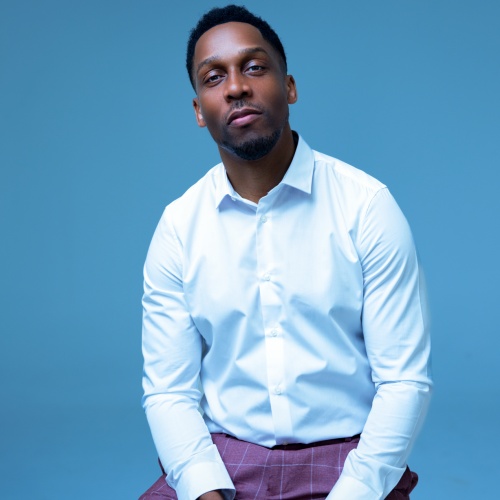 Lemar spoke to host and Help Musicians ambassador Chris Difford – a founding member of band Squeeze – further to the launch of his first album featuring original material in 11 years. The discussion took place on the latest episode in a new series of the podcast I Never Thought It Would Happen.
The singer reveals his career choice has led him to suffer from tinnitus – a constant ringing in his ears, which is caused by prolonged exposure to loud noises. Discussing his realisation he suffered with it, he says: "I remember going to bed one night and thinking 'what is that sound'. I was looking for where it was coming from and woke up my wife. She said 'it sounds silent to me' and then I realised I have tinnitus. I was shell-shocked – I will never hear silence."
Sharing details of his years signed to a major label, he explained how he wrote around 80 songs for each album. He said: "Every album was done year after year – it became much more of a conveyor belt. It was very exciting…but it can lead to burnout. Especially when you add in all the promotion."
In the podcast, Lemar also opens up about the impact of the death of his mother and wanting to do right by her. He explains how his traditional parents wanted him to become a lawyer or doctor – but he instead chose music.
Sadly for Lemar, his mother never got to witness his success – which has seen him sell millions of albums and become a household name in the UK. Lemar reflects on how he did not fully deal with it at the time. He said: "For me, I addressed my mother's passing about four or five years after the event…she told me to put my head down and make the most of the opportunity…so I really wanted to do right by her. But this meant I didn't give myself the chance to address it until it began to interrupt my life and I was forced to."
Talking about receiving his break in Fame Academy, he discusses how hard it can be to make it in the industry: "At the time you think anything is possible, but later on, when you weigh up the odds of things working out, you think 'I'd have never tried to do that' because it is almost impossible – like one per cent of musicians get to make a living from what they do."
Perhaps surprisingly given his young age at the time, Lemar reveals that Fame Academy was in fact his last-ditch attempt to make it – planning a career in pharmacy if it had not worked out. He says: "I had £3 to my name and Fame Academy was a last-ditch attempt to try…it could have all been very different."
Talking about his hiatus from performing and starting his own label, he says: "It was the right time to move on [from my contract] and I decided to learn about the other side of the industry. I took a break after five years of album after album. Then I went to LA to do a lot of writing and finally put together the funds to release the album myself. But if you don't know how to run your own label or plan far enough ahead, you can get unstuck. The benefit of big labels is they have big budgets, so they can just spend more. As an independent, you don't have that luxury."
The revealing podcast series from Help Musicians is presented by the charity's ambassador, Chris Difford, and has previously featured many big names, from legendary artists like Sting, Robbie Williams, Nile Rodgers and Kelly Jones, through to contemporary superstars like Blossoms and Yungblud. Upcoming guests in the third series include Skin from Skunk Anansie and KT Tunstall.
Help Musicians offers a wide range of support including a mental health charity, Music Minds Matter, for everyone in the industry. Music Minds Matter's helpline is available 24/7 to anyone who works in music and has seen a 200% increase in calls in the past two years alone.
Help Musicians can also provide heavily discounted audiological assessments and custom-made hearing protection to help musicians protect their hearing.
Read The Full Story Here: Source