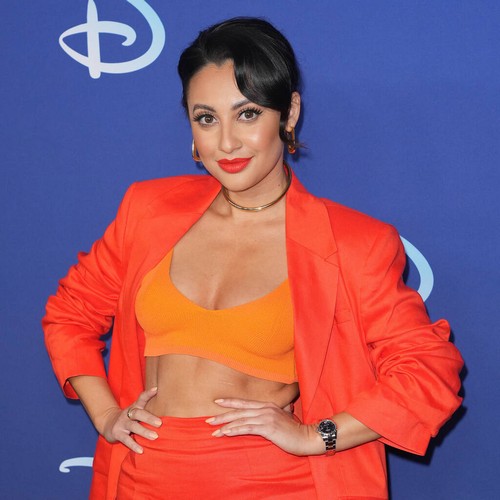 Francia Raisa has urged Selena Gomez's fans to stop bullying her online over their alleged feud.
While speaking to TMZ for a recent interview, the How I Met Your Father star discussed the comments she'd received from trolls on social media over her alleged feud with the Only Murders in the Building actress.
Sharing that she was "being bullied" online, Francia said, "I think the (comment) that probably hurt the most was, 'I hope someone goes up your p***y and rips out your other kidney, you f**king w**re."
Francia, who donated a kidney to Selena in 2017, noted that the messages do not represent Selena's wishes.
"In no way shape or form does anyone condone bullying, especially Selena. She literally has a whole non-profit (Rare Impact Fund) dedicated to mental health," the actress insisted. "So the fact that now I'm being bullied as I am is messing with me mentally. It's just, to me, it's not what anyone wants for someone, and she's literally out there saying please stop. So I don't understand why it's not stopping."
Francia shared that she was doing her best to ignore the comments and live her life amid the online negativity.
"I've been a hardcore fan of people growing up. Myself, I totally, totally, totally get it. But, you know, it's not nice. So I would say – not just with me, but with anyone – please stop," she added.
Selena and Francia appeared to feud after Selena called Taylor Swift her "only friend in the industry" in a Rolling Stone interview in November 2022. Francia commented on a post about the interview, "Interesting," and appeared to unfollow Selena on Instagram.
Read The Full Story Here: Source