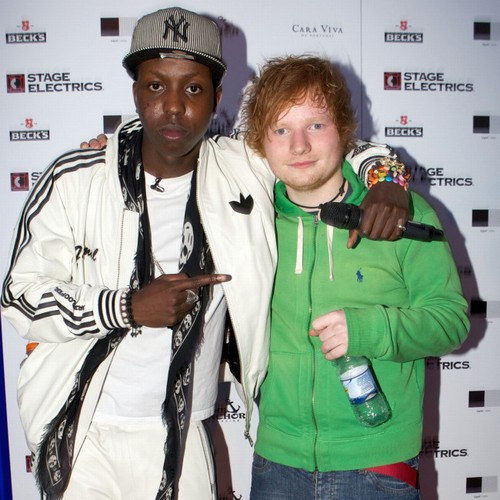 Ed Sheeran's songs will help to "build hopes and dreams for others", according to his late pal Jamal Edwards' mum.
Brenda Edwards – the mother of music producer Jamal, who died aged 31 in February 2022 – has congratulated Ed for being cleared in his $100 million copyright case on Thursday (04.05.23), over the allegation his 'Thinking out Loud' song ripped off Marvin Gaye's 'Let's Get it On'.
Singer Brenda has advised Ed, whose new album 'Subtract' was released on Friday (05.05.23), to "keep smiling in the face of adversity".
She wrote on Instagram: "I love you so much, and know how stressful this was for you sweetheart. Congratulations Ed, I'm happy to know that your creativity and songs will continue to help to build hopes and dreams for others. Keep Smiling in the face of adversity #comon #nobodyownsthecolourblue (sic)"
On Ed's new 14-song album 'Subtract', he sings of his grief following the death of Jamal, and after his wife Cherry Seaborn, 30, was diagnosed with a tumour last year while pregnant with their second child.
Ed sings in his tune 'Life Goes On': "Tell me how my life goes on with you gone?"
The new record has already been widely praised by critics.
In March, Ed told how 'Subtract' was partly inspired by his "unbreakable bond" with his wife Cherry, with whom he has two-year-old daughter Lyra, and 12-month-old daughter Jupiter.
While launching his new album in March, he revealed the track 'No Strings' was inspired by Cherry's tumour ordeal as well as advice his father had given him on marriage.
As he introduced the song to the audience at the Eventim Apollo in London, he said: "My dad said to me when I got married, 'You will not know what real love and marriage is until there's death and real sickness'.
"He said that because that happened when he first married my mum.
"There was real, real grief that happened in the family and real, real sickness that ended up in grief that they had to go through."
Ed has also told how his track 'Spark' explores the notion of "moving on" from trauma.
He said: "You know in movies when people have break-ups and they put everything into the fire and go, 'It's a new dawn'? I feel like that's a healthy thing sometimes, to move on and be like, 'That was then and this is now'.
"The lyrics in this chorus are 'We'll build a fire, we'll torch our old life and hope that the original spark of what made it amazing survives and we'll just move on from it.' "
Read The Full Story Here: Source