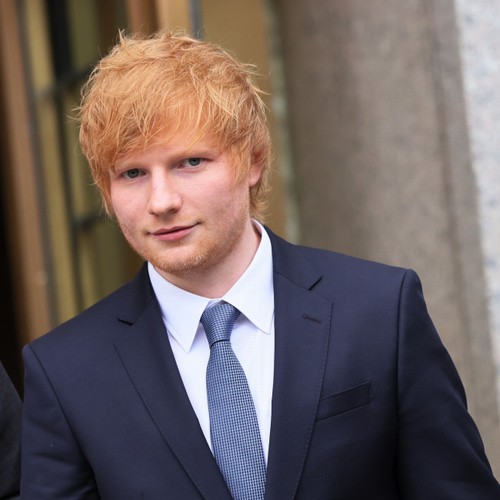 Ed Sheeran stood on a car to perform an impromptu gig on the streets of New York on Friday (05.05.23) .
The 32-year-old chart star thrilled passers-by by hopping up onto the bonnet of a vehicle which was parked outside his pop-up shop in Manhattan's SoHo district and belting out tunes for the crowd.
Crowds gathered outside the 'Ed Sheeran – The Subtract Experience Pop-Up' as the singer serenaded them with songs including 'Perfect' and onlooker Priscilla Ignacio told MailOnline: "It was really sweet and it was quite amazing to see him play for people just on the street."
The performance came a day after Ed won a $100 million legal battle over his track 'Thinking out Loud'.
Ed was accused of copying elements of Marvin Gaye's 'Let's Get it On' and was sued by the heirs of the song's co-writer, Ed Townsend.
The singer vehemently denied any wrongdoing and the case ended on Thursday (04.05.23) with Ed being cleared of the plagiarism accusations.
Speaking outside court, the pop star hailed his victory as a win for songwriters everywhere. He explained: "I'm just a guy with a guitar who loves writing music for people to enjoy. I am not and will not allow myself to be a piggy bank.
"I'm obviously very happy with the outcome of the case and it looks like I'm not having to retire from my day job after all. At the same time I'm unbelievably frustrated that baseless claims like this are allowed to go to court at all.
"We've spent the last eight years talking about two songs with dramatically different lyrics, melodies and four chords which are also different and used by songwriters every day all over the world.
"These chords are common building blocks which were used to create music long before 'Let's Get It On' was written and will be used to create music long after we are all gone.
"They are in a songwriter's alphabet, our toolkit, and should be there for all of us to use. No one owns them or the way they are played, in the same way that no one owns the colour blue."
Ed concluded by revealing he'd been forced to miss his grandmother's funeral in Ireland to be in New York for the trial and he "won't get that time back".
Read The Full Story Here: Source