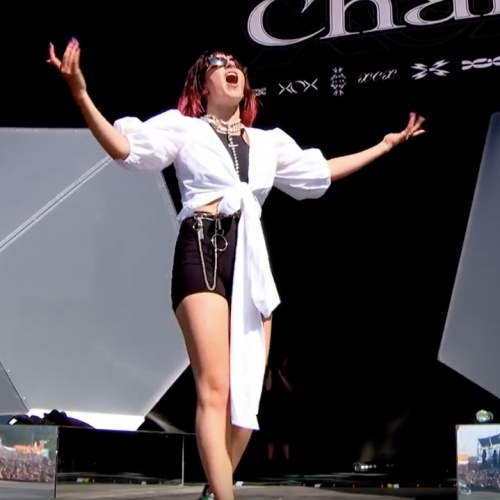 Charli XCX will make her movie debut in upcoming horror film.
The 'Break The Rules' hitmaker has been cast in a remake of 1978's classic 'Faces of Death alongside Stranger Things stars Barbie Ferreira and Dacre Montgomery.
The film is currently in production in New Orleans with Legendary Pictures and will be directed by Daniel Goldhaber who will also serve as co-writer alongside Isa Mazzei.
In a statement, the pair said: "Faces of Death was one of the first viral video tapes, and we are so lucky to be able to use it as a jumping off point for this exploration of cycles of violence and the way they perpetuate themselves online."
The film will follow a similar format to the original as it's set to be presented like a documentary detailing the most horrific murders of the time. Whilst most of the footage is staged, the use of real footage proved controversial and led to it being banned in multiple countries.
The 30-year-old singer has remained busy since signing her first record deal in 2010. Along with releasing five studio albums, she's also produced multiple EP's and singles. This venture will be a first for Charli as she makes her way from stage to big screen.
Meanwhile her co-star Darce Montgomery made a surprise return to season 4's finale of 'Stranger Things'. Despite being killed off at the end of the last season, he shocked fans with his cameo appearance as Billy Hargrove.
The Australian actor has also been set to star alongside Vicky Krieps in another horror role titled 'Went Up That Hill'.
Darce will star as the lead in the supernatural thriller. The story follows Jack, who was abandoned as a child, and travels to New Zealand for the funeral of his estranged mother in search for answers.
Read The Full Story Here: Source