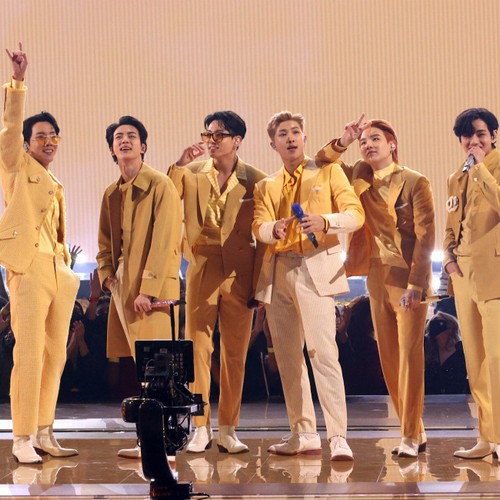 BTS have been confirmed as the authors of a memoir that fans speculated was penned by Taylor Swift.
The tome – which will be published by Flatiron – was temporarily titled '4C Untitled Flatiron Nonfiction Summer 2023' and climbed to the top of the book charts in the US, and many Swifties thought it contained cryptic clues in relation to the Grammy-winning pop star, however, it has turned out to be a biography by the K-Pop septet.
Its title is 'Beyond the Story: 10-Year Record of BTS', and it's the work of journalist Myeongseok Kang and the band – comprising RM, J-Hope, Jimin, V, Jin, SUGA, and Jungkook.
The book is available to pre-order priced at $40 (£32).
The tome was originally set to be announced on June 13, which is Taylor's lucky number.
However, it's also the 10th anniversary of BTS's 2013 debut single 'No More Dream'.
Taylor had also announced that the re-recorded version of her 2010 album 'Speak Now' will be out on July 7, "just in time for July 9th, IYKYK (if you know, you know)."
That date of July 9 is mentioned on the album's track 'Last Kiss' and is also the book's release date.
The South Korean boy band are currently on hiatus while they focus on solo projects and embark on military service.
And SUGA, 30, recently admitted he's looking forward to the day they reunite and hopes they have a long future ahead, but even if they don't, he wants to be around his bandmates for life.
Speaking to bandmate RM, 28, on a recent episode of his 'Suchwita' podcast, he said: "I dream of a future where the seven of us are together until we die. I'd like for the seven of us to be together for a long, long time.
"I don't know how much more time will pass, or how long we will [continue to] go forward, but even when we get old and stop [promoting as an act] I hope BTS can all be together."
Read The Full Story Here: Source