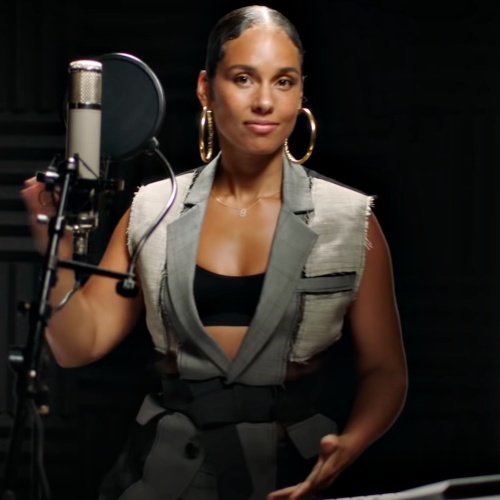 Alicia Keys kicked off the Latin American leg of her long-awaited Alicia + Keys World Tour with a sensational performance in São Paulo, Brazil, with 23,000 people in attendance.
To mark the historic performance and unbelievable night, Alicia is sharing the experience with her first live concert album, INESQUECIVEL. The over 90-minute musical masterpiece features stirring renditions of "Nat King Cole (Unlocked)", "Fallin'", "No One", "Girl On Fire" and more. Alicia was also joined on stage by Brazilian artist IZA where they performed an incredible medley of Alicia's "Un-Thinkable (I'm Ready)" and IZA's beloved song "Dona de mim' together. INESQUECIVEL is available now. Alicia will be sharing live recordings from each country she performs in on the Latin American leg of her Alicia + Keys World Tour.
Alicia Keys announced 2023 Latin America dates to continue her Alicia + Keys World Tour. The Latin American leg comes after a sold-out European arena tour and a widely successful North America run in 2022 which featured all-new custom-designed staging, lighting, and costuming.
Search and buy tour tickets below right now through our trusted partner Ticketmaster.
Read The Full Story Here: Source